We disembarked the Marina at 9:00 am and caught a taxi to the Stockholm Grand Hotel.  Margaret had been to the Grand Hotel for lunch once on a stay over on her way back from Uppsala Sweden, where we both used to do some business.  Since, she had wanted to stay in this Grand Hotel – and Grand it is!
The hotel is located in the main downtown area across from where the day boats take passengers on cruises around the archipelago.  It was too early to get into our room, so we dropped off our bags and found a boat that was doing a 3-hour tour of the islands.
The weather was perfect and we enjoyed floating around looking at all the summer houses.  Most Swedes take off either the month of July or August (some do both) and retreat from the city homes or apartments to a summer cabin in the islands.  Many of the islands are only accessible by boat.  Swedes like to "rough it" so many of the cabins were small with just a room or two.  Others, however, were large and ornate.   It was a beautiful trip.
Returning to the Grand Hotel we laid down for a rest and then showered and made our way to the hotel's veranda bar for a Martini.  Our server gave us some suggestions on where to dine so we ventured out looking for a proper spot.  After checking out the two places he suggested, both were busy and required a wait, we opted to go to a place Dale had spotted, a patio off the 2nd floor of the Stockholm Royal Theatre House situated on the waterfront.
Our expectations on the food quality were low (what do they say…food at a theatre is on the same level as art in a restaurant…).  But we were delightfully surprised at the home-cooked fare, reasonable wine prices and a beautiful view on a delightfully warm night.  It doesn't get any better than this and it ended up being a perfect end to our stay in Stockholm.
Margaret's Top Picks: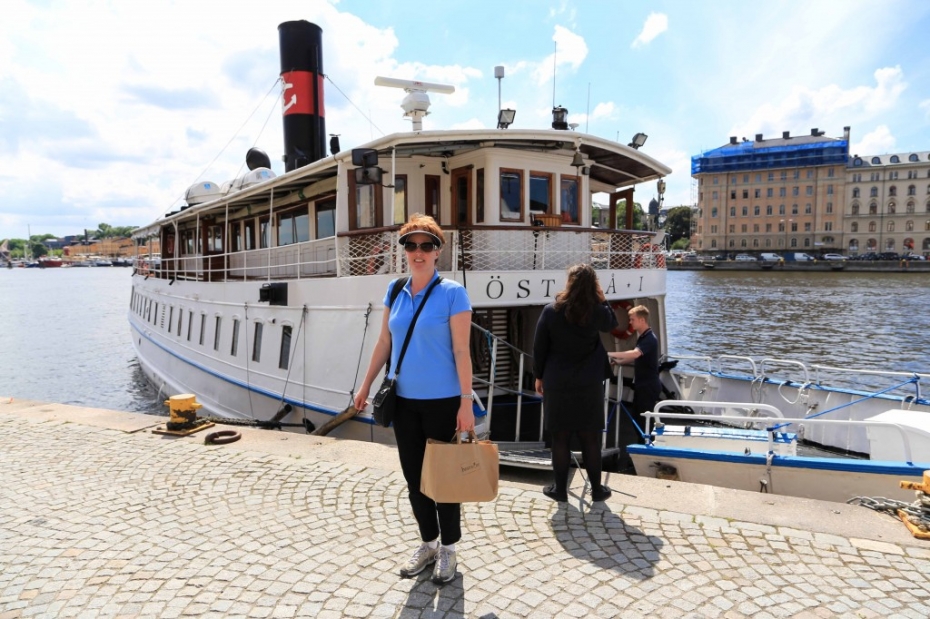 Stockholm Day 2 Full Gallery:
 http://travelwithdm.smugmug.com/Travel/Baltic-Serenade-Cruise/StockholmDay2-June-25-2013/30610555_9Zn7WG#!i=2642683462&k=QMbDJMx