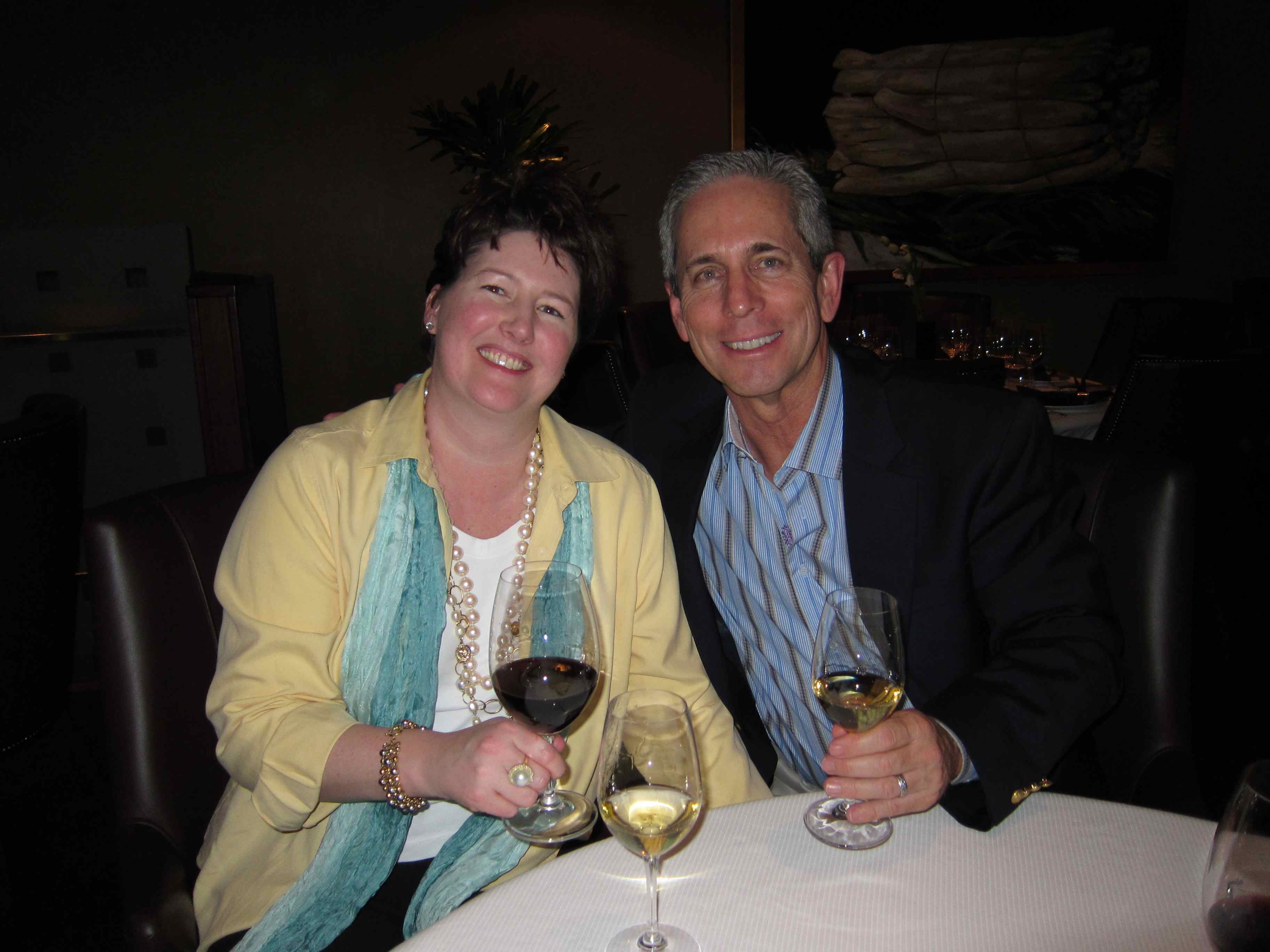 We are Dale and Margaret and we maintain this site to share our travel, dining and wine experiences.  We love to cruise, drink wine, take pictures and have fun with our family and friends.  Both of us have traveled consistently most of our adult lives — mostly for business.  Dale has over 5 million combined miles and Margaret is pushing 3 million.  That translates, between the 2 of us, to circling the earth more than 320 times.  If you've seen Up in the Air, well, that's sort of us.  Dale is lifetime Platinum on American and Margaret will be soon.  I guess that makes us…..ready to cruise.  Fly once, unpack once.  Dale exercises, does digital photography and goes on tours while Margaret gets her work done for the software company where she works and then enjoys the trip as much as possible.
With most of our business travel behind us, we are hoping to spend more time traveling for pleasure and this site is a way we can share these experiences with our family and friends.  So far, we have cruised on Regent Seven Seas eight time (we're now Gold Level!) and SilverSeas and Carnival once.  In 2009 we were fortunate to make several trips including business trips to Paris and Florence; an Alaska cruise with friends with a follow-on train trip across the Canadian Rockies to Banff and Lake Louise; a "world-wind" trip with our adopted "mom" Mabelle and her friend Pat that included a visit to Rome & Venice and then a cruise to several cities down the coast of the Aegean Sea including Santorini Greece that ended in Istanbul.  We had such a great time that we decided we were ready to do more extensive exploring.
When we got back from that trip Dale decided that he wants to take trips that study particular areas of the world in a fair amount of detail and he quickly found a cruise on Regent Seven Seas Cruises (our favorite cruise line) that explored most of Central and South America.  It turned out that the cruise had a few openings as well on the follow on cruises that would take us all the way around South America– so we decided to go for it!  We will go down Central America, through the Panama Canal and then navigate down Chile, cruise around Antarctica and then stop by the Faulkland Islands, Buenos Aires, Rio, cruise the Amazon River, visit a couple Caribbean islands and then return to Ft. Lauderdale.
We'll be using this site to keep you up to date on our progress, comment on our stops and experiences and give you glimpses into our photos, movies and hopefully a few podcasts.    Check back often and give us your comments or you can email us at travelwithdale@me.com or travelwithmargaret@me.com.
Thanks for visiting our site and we look forward to hearing from you!
Dale and Margaret